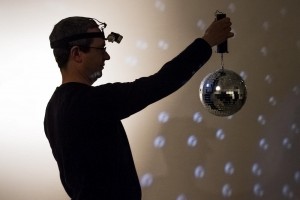 Ladies and gentlemen, in the words of Neil Young, tonight's the night. Ladies and gentlemen, in the words of John Lennon and Paul Mc Cartney, it's been a hard day's night, and I've been working like a dog. Ladies and gentlemen, in the words of Eric B and Rakim, together, we can get paid in full.
Moonlighting:
"The performance of an illicit action by night."
"The practice of doing paid work in addition to one's regular employment."
We don't believe in regular employment. 9-to-5 was yesterday. Today is 24/7. We are all doing nothing else but moonlight. Even when you think you are doing nothing, you're just recharging your batteries to become more productive the rest of the time. But our batteries are fully charged, we're running on lunar power. Our insomnia is what other people refer to as their lunch break.
The Moonlighters' Union holds assemblies at night in irregular intervals, in different contexts and in different constellations. At each assembly, a budget, in cash, is made available to fund future activities that people think they should get paid for. Today, the only distintion between labour and leisure often seems to be whether you get paid or not – as it says in point 4 of the ten-point-programme of the Moonlighters' Union: The value of an activity cannot be measured in money. But we still want to get paid. You are probably all familiar with the concept of "pay as you wish". Our long-term plan is to introduce a new concept: get paid as you wish!
---
The first ever general assembly of the Moonlighters' Union was held at the opening of Platform's exhibition To Have – To Own, Vaasa, Kuntsi, 3 December 2011.